Virginia Wesleyan University and Haygood United Methodist Church: A Model Collaboration
Relationship Born out of Shared Values and Commitment to Inclusivity
University News | September 15, 2023
Nestled near the bustling Northampton interchange, Virginia Wesleyan University stands as a beacon of academic excellence in Virginia Beach. Its serene, park-like campus, just off Interstate 64, has long been a gateway to the coastal paradise of Virginia Beach. However, Virginia Wesleyan is not just a university; it's Virginia Beach's University.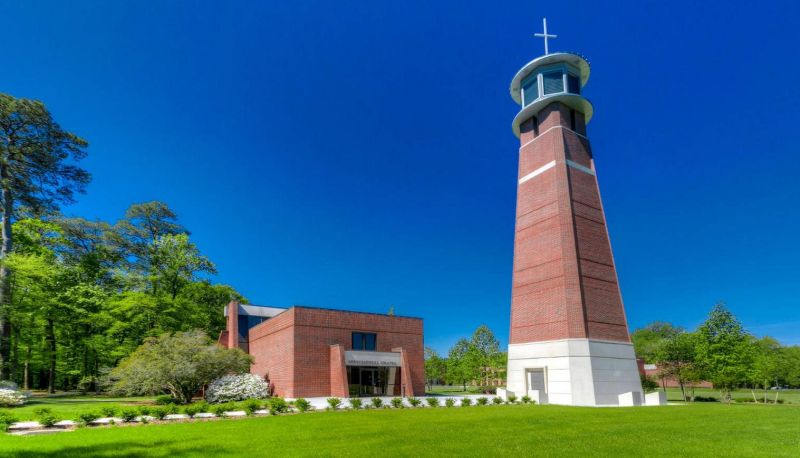 The merging of Wesleyan Drive and Haygood Road not far from the Northampton exit mirrors the partnership between Virginia Wesleyan University and Haygood United Methodist Church. This collaboration, born out of shared values and a commitment to inclusivity, serves as a model not only for the City of Virginia Beach but also for United Methodist Church-affiliated institutions nationwide.

A Legacy of Faith and Inclusivity

Virginia Wesleyan University's name pays homage to John Wesley, the founder of the Methodist Church, embodying the principles of Methodism. Similarly, Haygood United Methodist Church takes its name from Bishop Atticus G. Haygood, a distinguished Methodist leader.

In the midst of the 2020 LGBTQ rights debates within the United Methodist Church, Virginia Wesleyan remained steadfast in its dedication to inclusivity, prompting changes in its ministry model. Haygood, with a like-minded congregation and leadership, became a logical partner.

During this tumultuous period, approximately 100 churches disaffiliated from the Virginia Annual Conference, while around 1,100 remained.

While VWU bears the name of Methodism's founder, the church exerts little financial influence or governance over the university. The Resident Bishop serves ex-officio as the only church representative on the VWU Board of Trustees, and, according to Dr. Scott D. Miller, President of the University, financial support doesn't fully fund the campus ministry.

The University enrolled 4,500 learners in all programs and all locations in 2022-23, including 1,500 in its traditional College of Arts & Sciences on the main campus.

President Miller's leadership within the North American Association of Methodist Schools, Colleges, and Universities showcased the university's commitment to creating a welcoming environment for individuals of diverse backgrounds and orientations. Today, Virginia Wesleyan thrives as an institution that nurtures a wide spectrum of minds within a warm and accepting community.

A Flourishing Partnership

The partnership between Virginia Wesleyan University and Haygood United Methodist Church was facilitated by discussions between Dr. Miller and Rev. Wayne Sneed, the then District Superintendent in the then Elizabeth River District. They both agreed that this partnership aligned perfectly with the mission and values of both organizations. The arrival of Rev. Beth Givens and Marie Porter at Haygood in 2020, along with new Virginia Bishop Sue Haupert-Johnson in late 2022 solidified the relationship.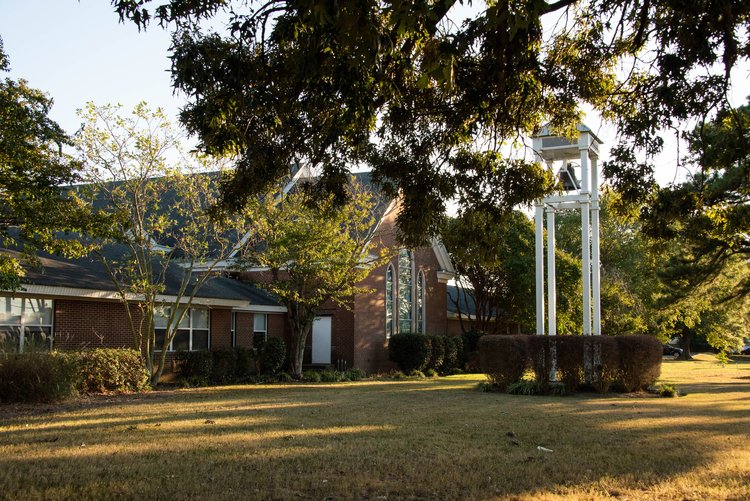 Rev. Beth Givens, Senior Pastor of Haygood UMC, and Marie Porter, Director of Discipleship and Engagement, hold dual appointments with the University as Associate Chaplain and Director of Campus Ministries, respectively. The two entities share facilities, some personnel, and interact extensively on youth ministries and music programs. Members of Haygood receive reduced tuition and scholarships in degree programs and may also enroll in some talent development continuing education courses at no cost. They can also attend campus events, from music and theater to athletics, as if they are members of the faculty, staff and student body.

A Journey of Autonomy and Inclusivity

Virginia Wesleyan University's history is deeply intertwined with Methodist values. Founded in 1961 by the Virginia Annual Conference of The United Methodist Church, it transitioned to university status in 2017 while maintaining its historical connection to the United Methodist Church. As governance shifted toward independence, the Church's influence over the University lessened, signifying autonomy while preserving Methodist heritage.

Despite its independent status, the Church's modest scholarship support persists, reflecting its commitment to diverse and accessible education. Virginia Wesleyan's campus, a melting pot of ages, faiths, and ethnicities, fosters a diverse and enriching academic environment.

"The real winners in this relationship are the people of Virginia Beach and students of Virginia Wesleyan University," President Miller said. "The convergence of like-minded institutions reaching out with shared resources to the community they serve provides countless 'wins.'"

A Commitment to Holistic Education

Virginia Wesleyan University prioritizes providing a rigorous liberal arts education, shaping students into capable professionals and responsible citizens. This approach recognizes that genuine learning extends beyond textbooks to encompass self-discovery and societal comprehension. Graduates emerge not only as experts in their fields but as contributors to their communities.

The echoes of John Wesley's vision resonate in the lives of over 300,000 annual attendees at 117 United Methodist schools across the US. Virginia Wesleyan embodies the enduring power of education entwined with ministry, its legacy weaving into Methodist education's intricate tapestry.

A Vision for Inclusive Methodism

As the United Methodist Church navigates a period of change, Virginia Wesleyan University's relationships grow stronger. President Scott Miller, a vocal advocate for LGBTQ+ rights within the UMC, served for three years as President and Chair of the 18-member North American Association of Methodist Schools Colleges and Universities Board of Directors. NAAMSCU represents 117 schools, colleges, and universities in the United States, Canada and parts of Central America and plays a pivotal role in advocating for inclusivity.

The creation of a U.S. Regional Conference of The United Methodist Church has garnered support from presidents and top representatives of United Methodist educational institutions across the country, Dr. Miller noted. This proposed conference would function similarly to existing United Methodist Central Conferences, allowing greater regional autonomy for US churches regarding the interpretation of the United Methodist Book of Discipline.

The creation of a U.S. Regional Conference is seen as a crucial step toward building a fully inclusive United Methodist Church and will likely be acted upon at General Conference in 2024. It would remove existing restrictions on same-sex marriage and pave the way for the ordination of LGBTQ clergy in the United States.

A Bright Future

Virginia Wesleyan University's commitment to inclusivity and its partnership with Haygood United Methodist Church serve as an inspiring model for Methodist-affiliated institutions. In an ever-changing world, these institutions continue to adapt and uphold the values of inclusivity, faith, and community engagement that define Methodism. As Virginia Wesleyan's legacy intertwines with the larger narrative of Methodist education, it reminds us that education has the power to transform lives and shape a more inclusive and accepting society.