Growing Together: Virginia Wesleyan University and Norfolk Botanical Garden Cultivate a Unique Partnership
A Blossoming Alliance for Environmental Education and Stewardship
University News | September 27, 2023
Nestled on the dynamic cusp of Norfolk and Virginia Beach, where the hustle of urban life seamlessly melds with the tranquil whispers of nature, lies the Norfolk International Airport. In this vibrant 20-mile radius, home to 1.7 million people, you'll uncover the heart of Coastal Virginia.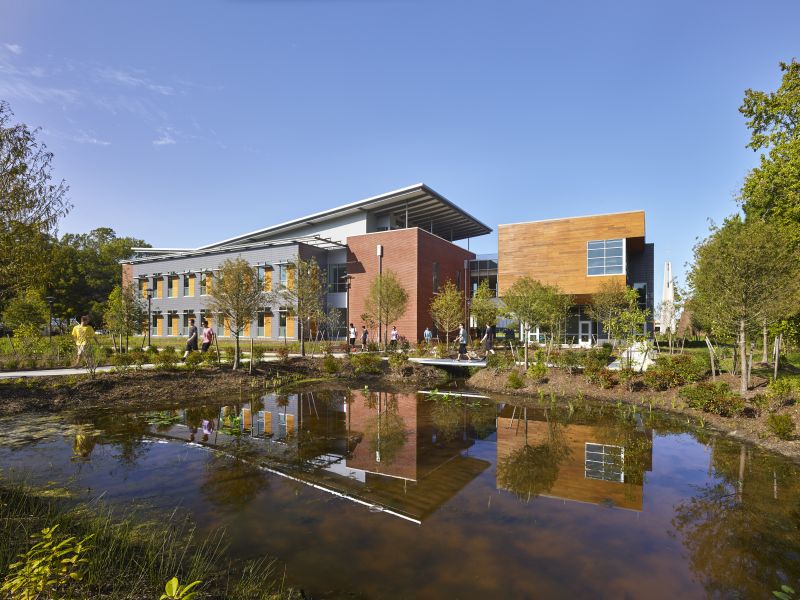 Here, amidst the backdrop of a burgeoning outlet mall, the steadfast presence of a joint military installation, and the sleek allure of an executive office complex, an unexpected harmony of academia and the natural world thrives. The 300-acre park-like campus of Virginia Wesleyan University in Virginia Beach and the 175-acre Norfolk Botanical Garden, two seemingly disparate entities, have come together in a symphony of ecological reverence and artistic beauty. Many philanthropist names, prominent in the history of the region, grace the facilities and grounds of both institutions. This is the story of a partnership that celebrates the region's unwavering commitment to both the environment and aesthetics, a tale as colorful as the flora that paints Coastal Virginia's landscape.

On the west side of Virginia Wesleyan's campus stands the Greer Environmental Sciences Center as a beacon of sustainable architecture, where this remarkable partnership has taken root. Virginia Wesleyan University and the Norfolk Botanical Garden have joined forces to nurture not just the minds of their students and patrons but also the living landscapes that grace both.

The relationship started in 2017 after the opening of the 40,000-square-foot Greer Environmental Sciences Center, with its state-of-the-art facilities and rich tapestry of teaching gardens inspired by the Eastern Shore's diverse ecosystems. The facility included gardens with over 25,000 native plants that encompass upland meadows, wetlands, and over 60 plant species, creating a living laboratory for ecological study. The grounds of the University also house a number of other garden areas including the extensive Wilson Arboretum.

Both masters of collaboration and partnerships, VWU President Dr. Scott Miller and then-NBG President Michael Desplaines crafted the connection over lunch one day. With NBG facing tight budgets and calls for greater efficiencies and Virginia Wesleyan growing its environmental footprint, the two decided to share resources to meet the needs of both.

At the heart of this partnership was staffing. Since its inception, the two organizations have shared the resources for a Director of Living Landscapes and Horticulturist. These positions, employed by NBG, with release time to the University to collaborate with VWU staff, faculty, and students, ensure the proper care and development of the campus's living landscapes.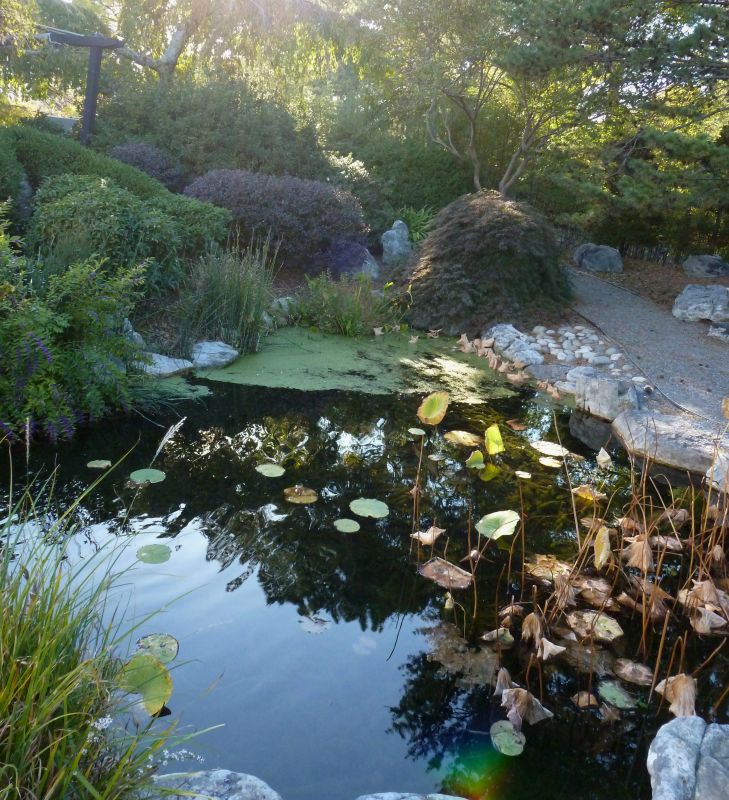 Students studying in areas like plant biology and others from the University's extensive Work and Learn Program work in the Greer Gardens under the supervision of the Director of Living Landscapes and Horticulturist. While some parts of the gardens are designed to be low maintenance, the need for close monitoring and care is essential for their continued growth and success.

However, this partnership goes beyond horticulture. It's a scholarly endeavor that enriches both institutions. VWU faculty conduct research at NBG, while NBG staff serve as guest speakers in VWU classes. Students embark on educational internships and conduct research related to sea-level rise in the waterways surrounding NBG. It's a symbiotic relationship where learning and environmental stewardship coalesce.

This commitment to sustainability has earned VWU recognition from the Elizabeth River Project for "Sustained Distinguished Performance at Model Level." VWU's Batten Honors College, with its focus on environmental stewardship and global engagement, is a cornerstone of this effort, funded by an $80.2 million endowment. The entire endowment is invested following environmental, social, and governance criteria, making VWU a leader in responsible financial practices.

"Through our partnership with the Norfolk Botanical Garden, we embrace not only a greener landscape but also a richer educational experience," said President Miller. "Our commitment extends beyond our campus, reflecting our dedication to shaping a sustainable future for this region and beyond. Together, we cultivate not only gardens but also minds, nurturing the seeds of environmental responsibility that will bear fruit for generations to come."

VWU's sustainability efforts extend beyond its campus borders. Students, under the banner of Marlins Go Green, actively engage in community initiatives, not only within the confines of the campus but also in the broader community. The Marlins Go Green student club has been at the forefront of this movement, organizing campus clean-ups, invasive species removal events, and environmental documentaries. Their dedication extends to the annual Earth Week activities and used clothing drives, all designed to raise awareness of sustainability issues.

One of the most impactful initiatives orchestrated by VWU students is Marlin Meadows, a 3,950-square-foot rain and pollinator garden. Funded by a grant and created with support from NBG and the Elizabeth River Project, Marlin Meadows serves as a symbol of what passionate students can achieve. It not only beautifies the campus but also provides an essential habitat for pollinators and contributes to the region's biodiversity.

As Virginia Wesleyan University continues its journey towards a greener and more sustainable future, the partnership with Norfolk Botanical Garden remains a cornerstone of its efforts. Together, they sow the seeds of environmental consciousness, not only within the hearts of their students but also in the wider community. Their collaboration is a testament to the power of education, community engagement, and environmental stewardship working hand in hand to create lasting change.

Learn more about VWU's sustainability efforts at https://www.vwu.edu/about/sustainability.