Bay Advocacy Institute Workshop Returns to VWU
"Empowering Tomorrow's Environmental Leaders: Virginia Wesleyan University and Chesapeake Bay Foundation Collaborate for Greener Future"
University News | September 25, 2023
Continuing its rich tradition of environmental advocacy and commitment to the Chesapeake Bay, Virginia Wesleyan University (VWU) once again proudly welcomes the return of the Bay Advocacy Institute (BAI) workshop on September 30th, from 11:00 A.M. to 2:00 P.M. at the Blocker Auditorium on campus.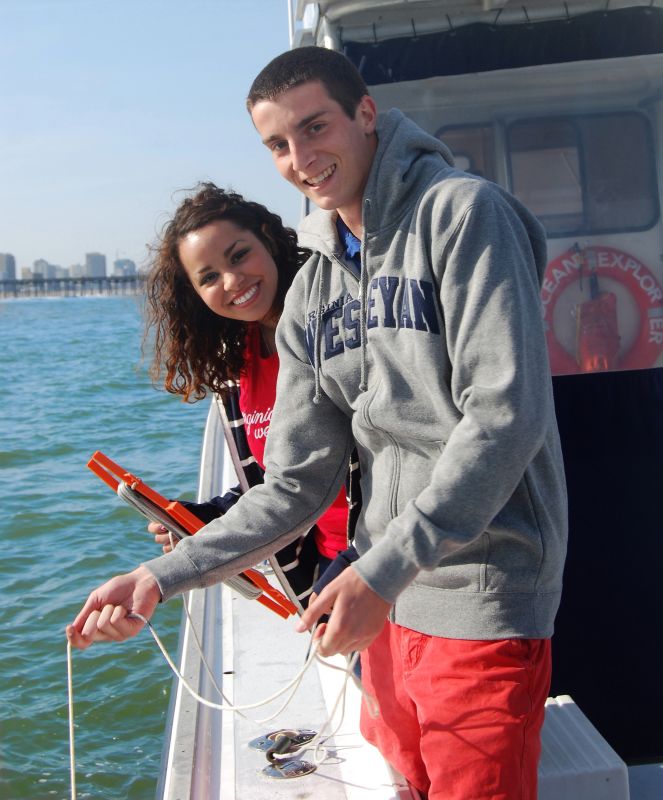 This longstanding collaboration between VWU and the Bay Advocacy Institute, backed by Wesleyan Engaged, remains a testament to both institutions' dedication to fostering the growth of environmental advocates. Experts from the Chesapeake Bay Foundation will navigate a series of presentations and activities on pressing topics such as environmental advocacy, oyster restoration, environmental justice, community engagement, and much more.
"As we further our partnership, the shared mission becomes even more evident. This workshop represents a golden chance for our students to deeply understand our environmental footprint on the world, harness classroom learnings, and step forward as ambassadors of this crucial cause," remarked Virginia Wesleyan University's Director of Civic Engagement and Service Learning, Bethany Tsiaras.
Students attending have an opportunity to become Certified Chesapeake Bay Advocates with CBF, a coveted accolade that's sure to be a highlight on any resume. The event also promises a number of networking, career advising, and immersive outdoor trips with CBF education.
The Bay Advocacy Institute stands as a testament to the Chesapeake Bay Foundation's dedication to involving college students in Chesapeake Bay watershed challenges. Through an array of programs ranging from on-campus training sessions, field experiences, webinars, and guided mentorship, BAI provides the tools and training necessary for students to champion the causes of clean water, thriving communities, and a rejuvenated Chesapeake.
Being one of the select five institutions involved in this enriching program, Virginia Wesleyan University invites all its students, regardless of major or year, to be part of this transformative journey.
Join us, as we reignite our combined passion, knowledge, and drive to pave the way for a more sustainable future for the Chesapeake Bay and its communities. Attendance is free for all students, but prior registration by September 28th is essential. For inquiries, please contact aharvey@cbf.org.