Applications and Enrollments Open for VWU Online Term 2 Starting October 18
Virginia Wesleyan University Expands Online Program Offerings with Exciting New Degrees
University News | October 3, 2023
VWU Online is gearing up for the second term of online learning, set to commence on October 18, according to Heather Campbell, Vice President for Enrollment at Virginia Wesleyan University.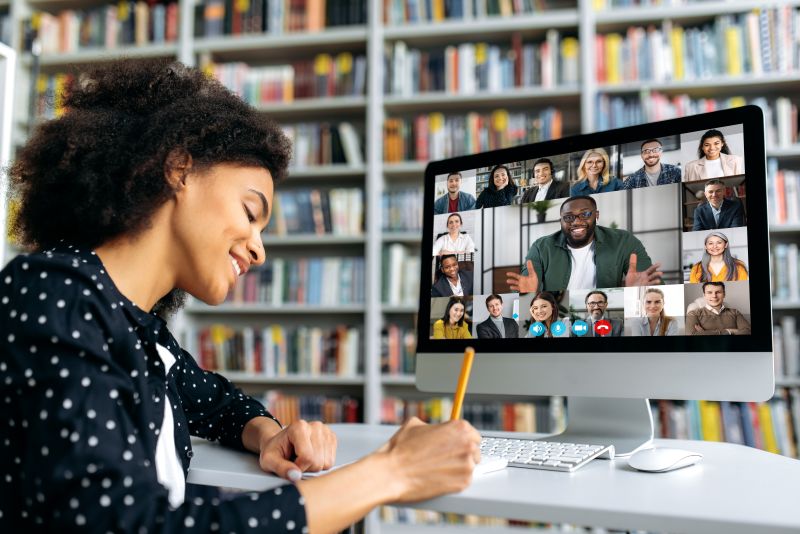 This fall, VWU has introduced several new programs as part of its expanding online curriculum. These additions include two master's degrees and an associate's degree-completion program, catering to a wide range of career aspirations and educational goals.
Master of Environmental Studies (MEnvs): Shaping Eco-Conscious Leaders
One of the flagship offerings is the Master of Environmental Studies (MEnvs). This program is meticulously designed to equip students with the knowledge and skills needed for careers in the environment and sustainability fields. It melds a rigorous academic foundation in environmental studies with practical, real-world skills development. Students can expect to engage in coursework covering topics such as environmental problem-solving, environmental policy and justice, sustainability assessment, and more.
Master of Arts in Human Services (MA Human Services): Empowering Future Human Services Professionals
For those passionate about making a difference in the realm of human services, VWU offers the Master of Arts in Human Services (MA Human Services). This program is tailored to current and aspiring human services professionals, nurturing their growth and development in various sectors. Graduates can anticipate careers in social services, community resource and policy programs, and community-focused, health-related, public safety, and administrative positions.
Associate's Degree: A Flexible Path to Higher Education
Geared toward working adults, the online associate's degree program provides a flexible and convenient pathway to gaining college experience and credits. It's an ideal opportunity for those seeking career advancement and fresh educational horizons.
Campbell said that Virginia Wesleyan University continues to demonstrate its commitment to providing quality education in flexible and accessible formats, catering to the diverse needs of its students. These new programs complement VWU's existing online offerings, including popular undergraduate degree programs, the Master of Business Administration, and the Master of Education in Teacher Leadership.
All these programs are open for enrollment now, with courses scheduled to commence on October 18. Importantly, VWU welcomes applicants from diverse academic backgrounds for its graduate programs.
Information about all programs is available at https://online.vwu.edu/. For further information, interested individuals are encouraged to contact the David L. Kaufman Center for Enrollment at VWU via email at: enrollment@vwu.edu