Alumni Spotlight: Taylor Boyd
The 2008 alumna is an artist and owner of her own studio
University News | September 27, 2023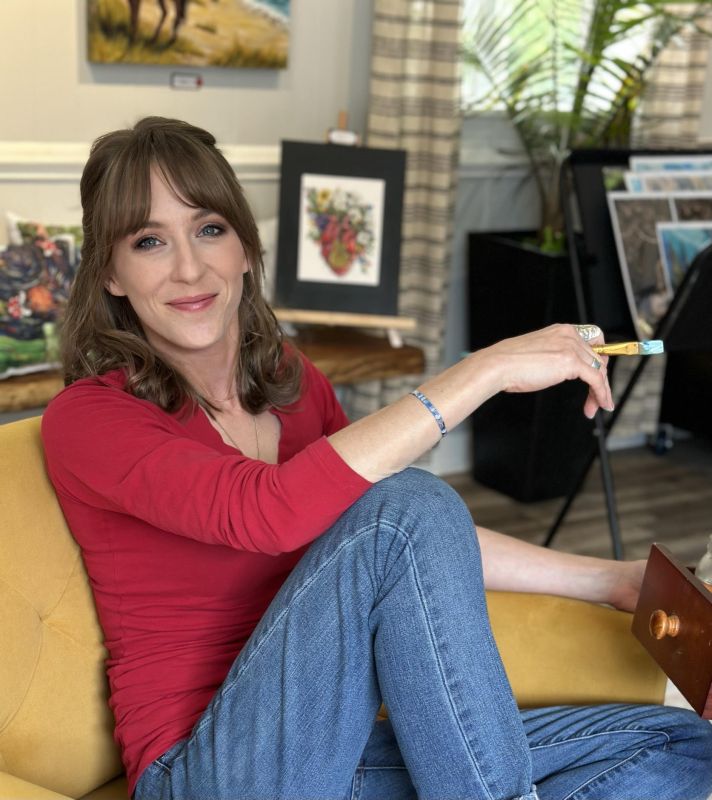 Artist and Gallery Owner Taylor Boyd '08 has been selling her artwork since she was a student at Virginia Wesleyan. The Art major, who minored in communication, decided to take the leap into a full-time art career four years ago, quitting her job and painting every day and night and selling her work on social media. She is now the proud owner of her own gallery,
Taylor Boyd Studios
, and is currently working on a 70 ft. building mural in her hometown of Warrenton, VA.
Boyd says that during her time at Virginia Wesleyan she learned a lot about art and many techniques that she would not have been exposed to otherwise. While at VWU, she was also the illustrating editor for the Marlin Chronicle, which led her to choose a minor in communication.
"In my time working on the paper, I was recognized by the Associated Press for several of my illustrations. And, I loved that my teachers at Virginia Wesleyan chose to inspire others, not only through their own personal work, but through their teachings."
Boyd especially remembers Professor of Art Phil Guilfoyle as an inspiration and an asset to the VWU Art program. "I always appreciated his love and dedication to his craft and to his students. I remember when I finally was able to center my clay on the wheel in his ceramics class. It was that one moment where I could feel and find the balance that has stuck with me for almost 20 years. Professor Guilfoyle showed me that practice in any art form is the only way you will get better. That moment gave me evidence of my growth and evolution as an artist."
Boyd says that if art is your passion, keep pushing and trying new things. "When you lean into your happiness, the doors will open and your life will change. If you can visualize it, it is already yours."